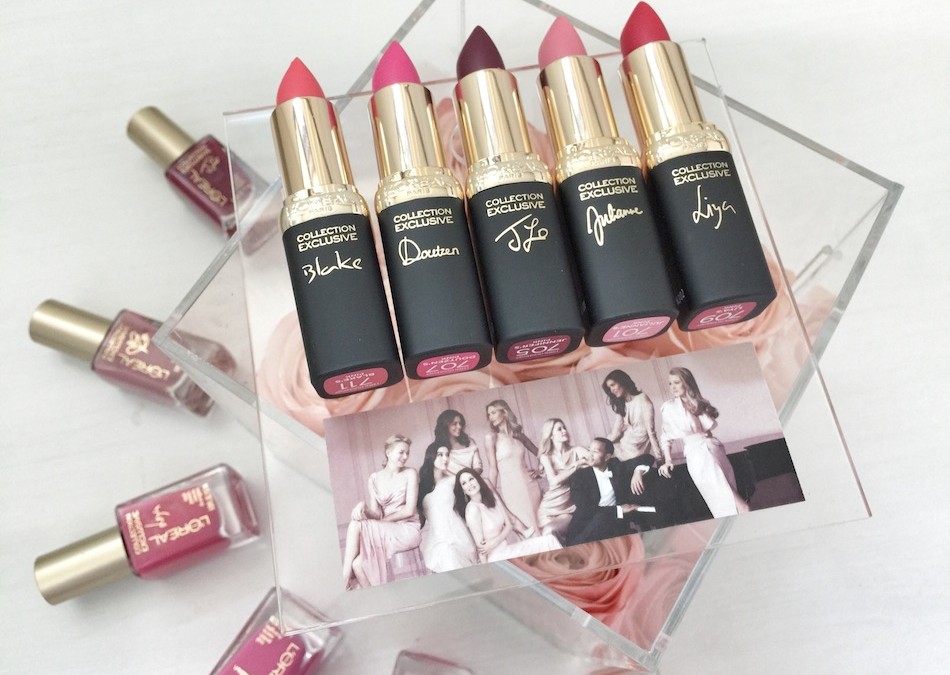 A few weeks ago, the most beautiful delivery arrived on my doorstep courtesy of L'Oréal Paris. Tucked in with a sleek little box of beautiful pink roses was the downright dreamy Collection Exclusive La Vie En Rose by Color Riche. Comprised of eight elegant pink sheer matte lipsticks and matching limited edition nail colors, the collection offers the perfect pink shade for even the most discerning beauty lover. Each stunning shade was inspired by a different yet no less stunning L'Oréal Paris ambassadrice…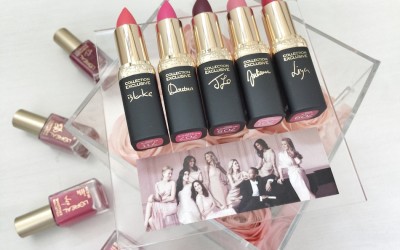 A few weeks ago, the most beautiful delivery arrived on my doorstep courtesy of L'Oréal Paris. Tucked in with a sleek little box of beautiful pink roses was the downright dreamy Collection Exclusive La Vie En Rose by Color Riche. Comprised of eight elegant pink sheer matte lipsticks and matching limited edition nail colors, the collection offers the perfect pink shade for even the most discerning beauty lover. Each stunning shade was inspired by a different yet no less stunning L'Oréal Paris ambassadrice…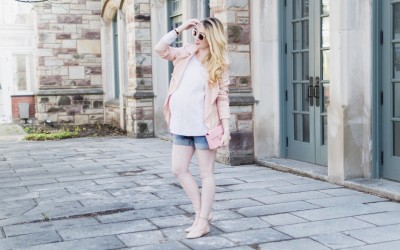 What's better than a CHANEL bag? A pink CHANEL bag! While this little beauty from LOVEthatBAG might have already sold, there's still oodles of beautiful CHANEL bags available and some are even on sale. Check out the full selection here and if anyone wants to give the hot pink vintage camera bag a good home, I'd be totally thrilled to live vicariously through your good luck and even better taste. Happy shopping darlings…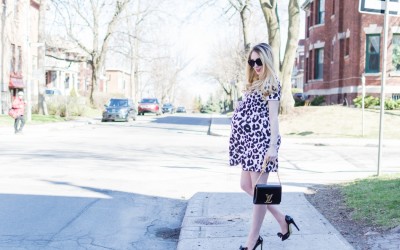 For my Montreal baby shower, my amazing mother-in-law hosted a beautiful brunch at Le Pois Penché, a gorgeous French bistro in the heart of the city. This utterly charming brasserie is a favorite of Darling husband and I thanks to their killer raw bar and delicious menu of classic French favorites. We jokingly call Le Pois Penché our "Cheers" since we eat there so frequently. They also did the catering for our wedding and even sent over my favorite salmon tartar and a bouquet of flowers to the hospital after I gave birth to madam…
Sign up for emails from WestmountFashionista!
By entering your email address below and clicking "Subscribe", you are agreeing to receive emails containing news, promotion, updates and other information from WestmountFashionista.com and its partners. You can withdraw your consent at any time.
WestmountFashionista.com is a division of Ragas Enterprises Inc. Please refer to the
Privacy Policy
or
Contact me
for more details.
WestmountFashionista.com
c/o Ragas Enterprises Inc.
396 Grosvenor, Apt. 5
Westmount (Quebec) H3Z 2M2
E: jessica@westmountfashionista.com
T: (514) 297-1196