Posted by jessica in General | 10 Comments
Swing Set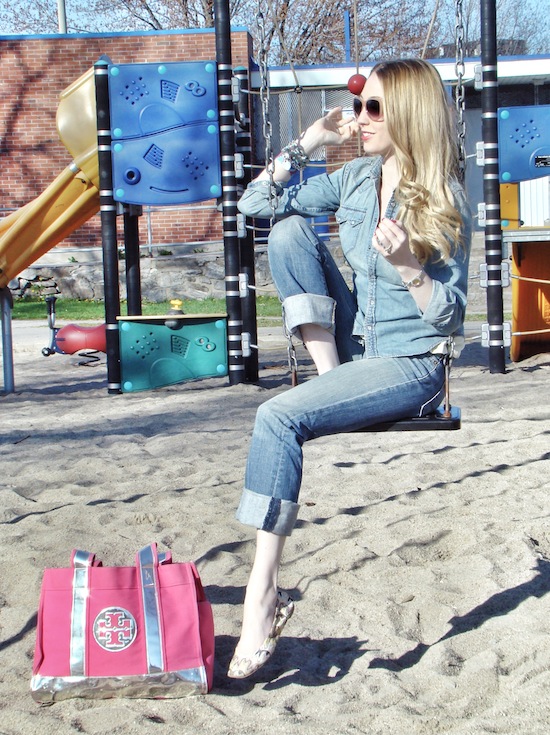 I have to say, I'm loving denim on denim. Some may refer to it as the Canadian tuxedo, but it's become a pretty big trend in the fashion world. It's an easy look, perfect for a weekend of running errands and enjoying lazy lunches. That's just what Darling Fiance and I did this past Sunday before having our traditional dinner with his family out in Laval. We even stopped by his old childhood playground to take these photos where I admit, I enjoyed having a go on the swing set.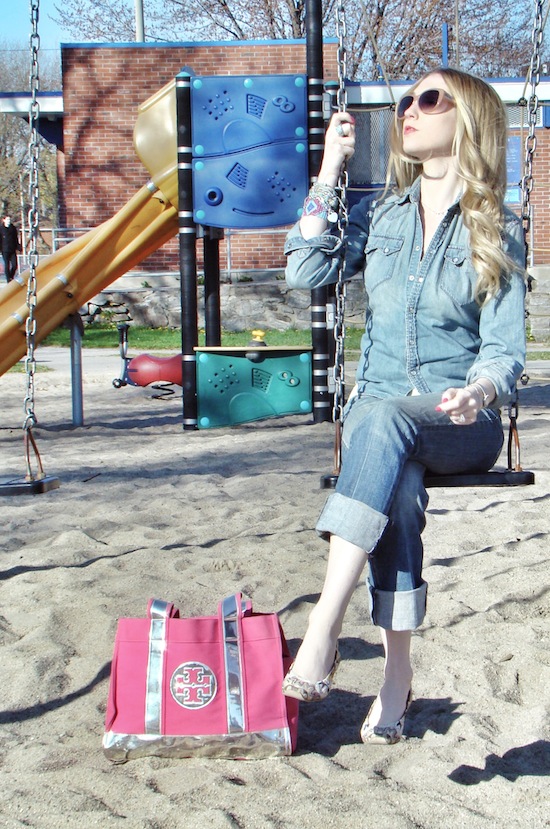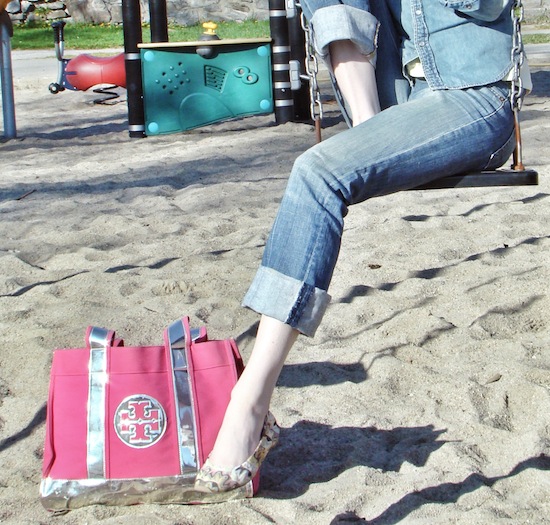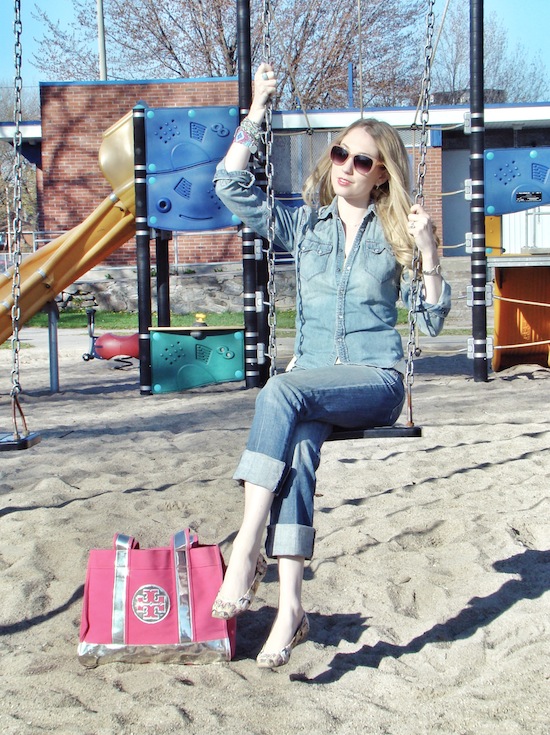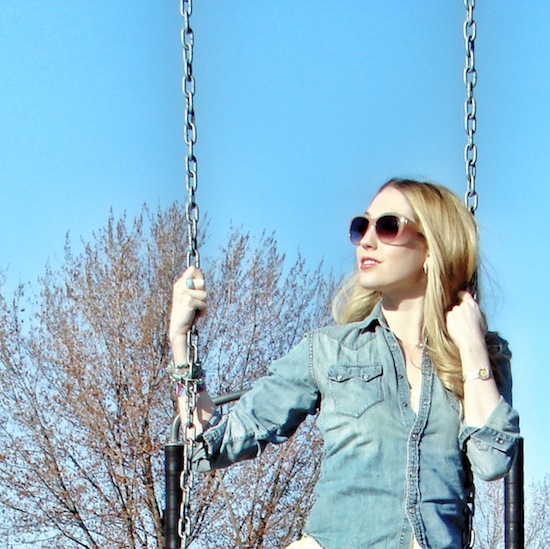 Shirt: Ralph Lauren
Tank: H&M
Jeans: 7 for All Mankind
Flats: Missoni
Bag: Tory Burch
Sunglasses: Forever 21
Bracelets: Tiffany & Co., Target
Note from Darling Fiance: The swing set was WAY cooler back in the 80s…. This new stuff just isn't the same.